Pool & Spa Chemical Depot
Save your time and effort – avoid driving to the city! Get your water sample assessed with accurate, no fuss digital testing and pick up the chemicals you need right here in your hometown.
Dress up your space with Seasonal Outdoor Urn Inserts!
Spring Annual Planters
Fall Mums
Christmas Greens & custom urn inserts
Prefer to DIY? We'll load you up!
Ploughman's Choice compost
Bulk mulches, soils, and stone
Armour stone
Flagstone
Bulk Mulches, stone & soils • Armour stone • flagstone • Pool & Hot tub Digital Water Testing and Chemicals • Winter Greens & Urn Inserts • Fall Mums • Spring Annual Planters• Ploughmans Choice Compost
Get a MYKE 5 year warranty on your trees and shrubs and a MYKE 3 year warranty on perennials when you purchase and plant with MYKES!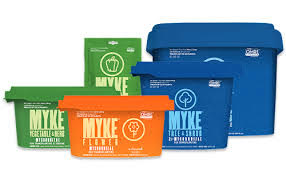 TESTIMONIALS
★★★★★
Flowers were well appreciated and the delivery was easy online.
★★★★★
Great customer service and Great Products Thank you
★★★★★
It's a great place to shop
View More Reviews
Leave a review
READY TO START? Request a Quote:
ADDRESS
1190 Wallace Avenue North Listowel,
ON N4W 1M5
CONTACT
Office 519 291-3267
Office 1-800-396-1984
Fax 519 291-4432
E-mail fletchers@fletcherslandscaping.net
HOURS
Monday to Saturday
9:00 AM – 5:00 PM